ERNiE Manual Now Online
A full and revised/updated ERNiE manual is now online on this website.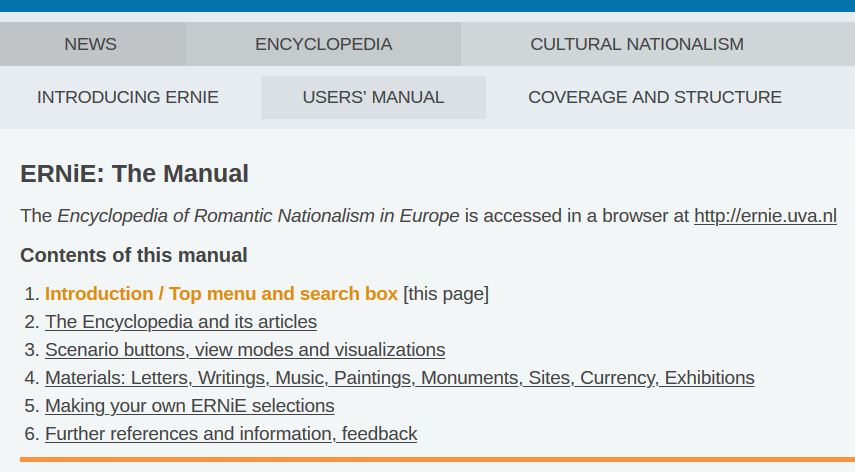 The manual gives full instructions on how to use the ERNiE website and to unlock its many features: Encyclopedia, Materials, Visualizations and Selections. We hope it will enhance your experience. You can access the manual under the Encyclopedia > Users' Manual tab, the URL https://spinnet.eu/ernie/manual, or by clicking here.