Launch events for ERNiE - the book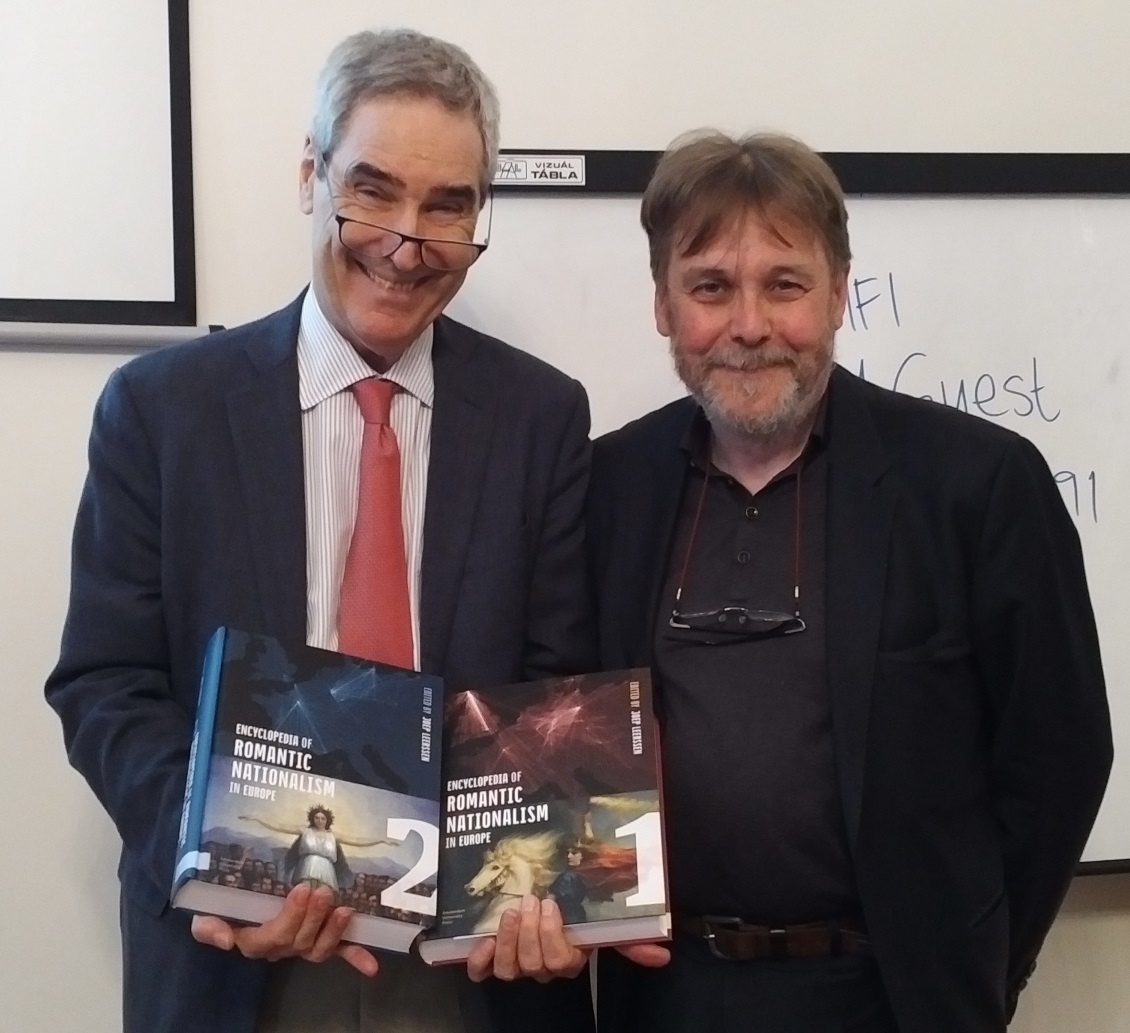 The Encyclopedia of Romantic Nationalism in Europe has been officially launched on 16 May at Central European University, Budapest. A Round Table was held on the topic of Romantic Nationalism as a historical and a contemporary phenomenon and on its transnational analysis, and a first copy was presented to CEU's Rector, Michael Ignatieff.
Within The Netherlands, a launch event will be held on 4 June at Spui25 in Amsterdam, with José van Dijck (President, Royal Netherlands Academy of Science), Fred Weerman (Dean, Humanities Faculty, University of Amsterdam) and Michael Wintle (Director, Huizinga Institute).